If you decided to use VEvents Fair solution here is an article where we gathered all event stages which your attendees will experience. You can share this article with your attendees so they understand how everything will work.
Getting personal links
You will receive your personal link to join event via email from us or from Event Organiser directly. It's your personal link and please, do not share it with anyone. If VEvents is responsible for sending links than you will get 2 emails from us (events@vevents.pro)
24 hours before event start time;
1 hour before event start time.
Here is an example of how an email might look like:

Camera/micro/headphones checkup
Once you open the link you will see 'check up' page where VEvents checks if all your hardware works properly: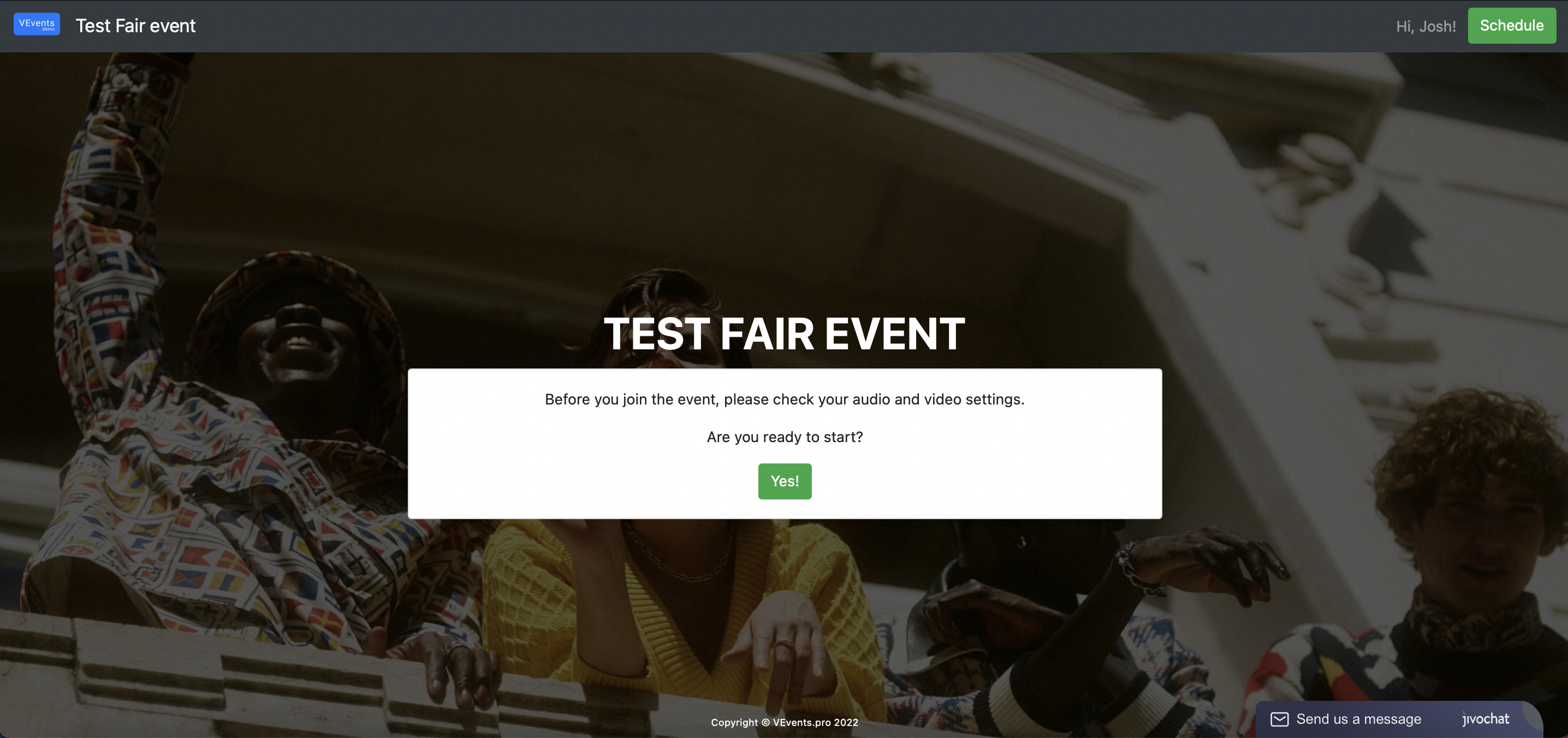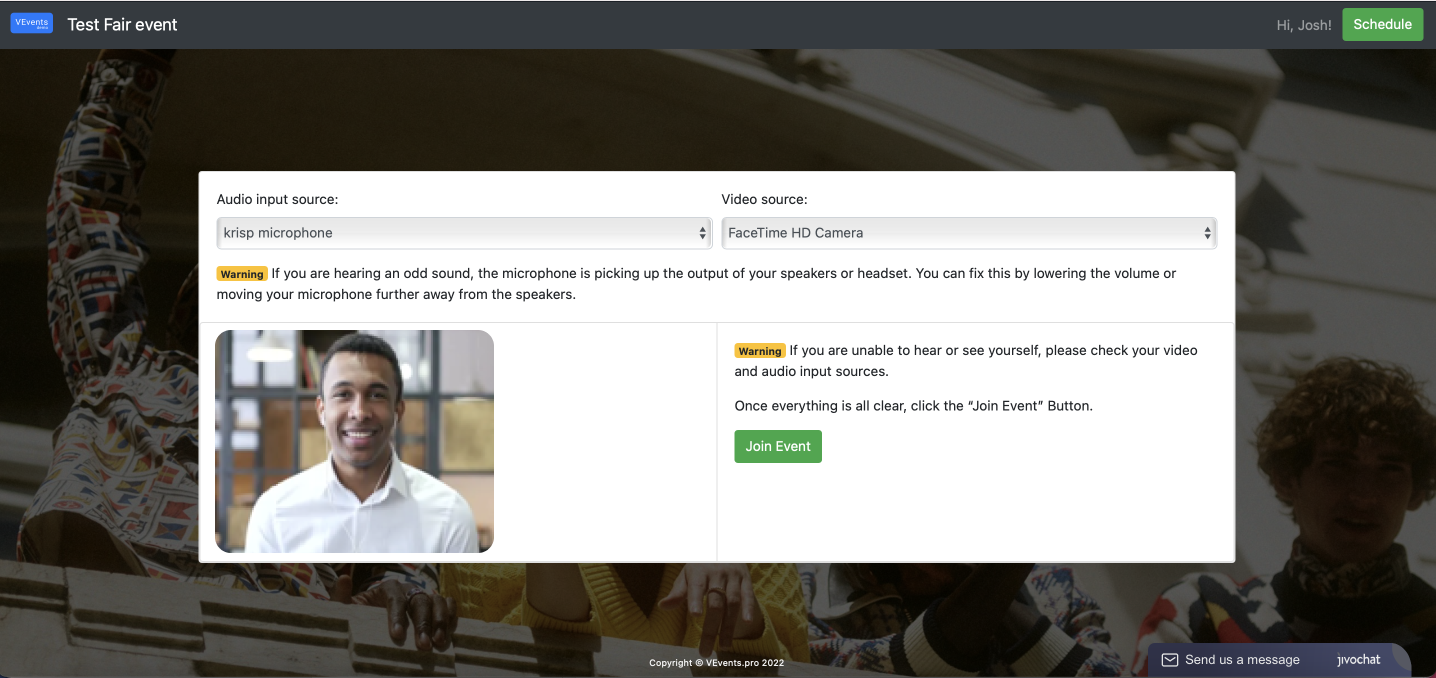 Countdown screen
After you clicked 'Join Event' we start to show 'Countdown screen' so you know when an event starts.
You can click [SCHEDULE] and see who you are going to meet and when.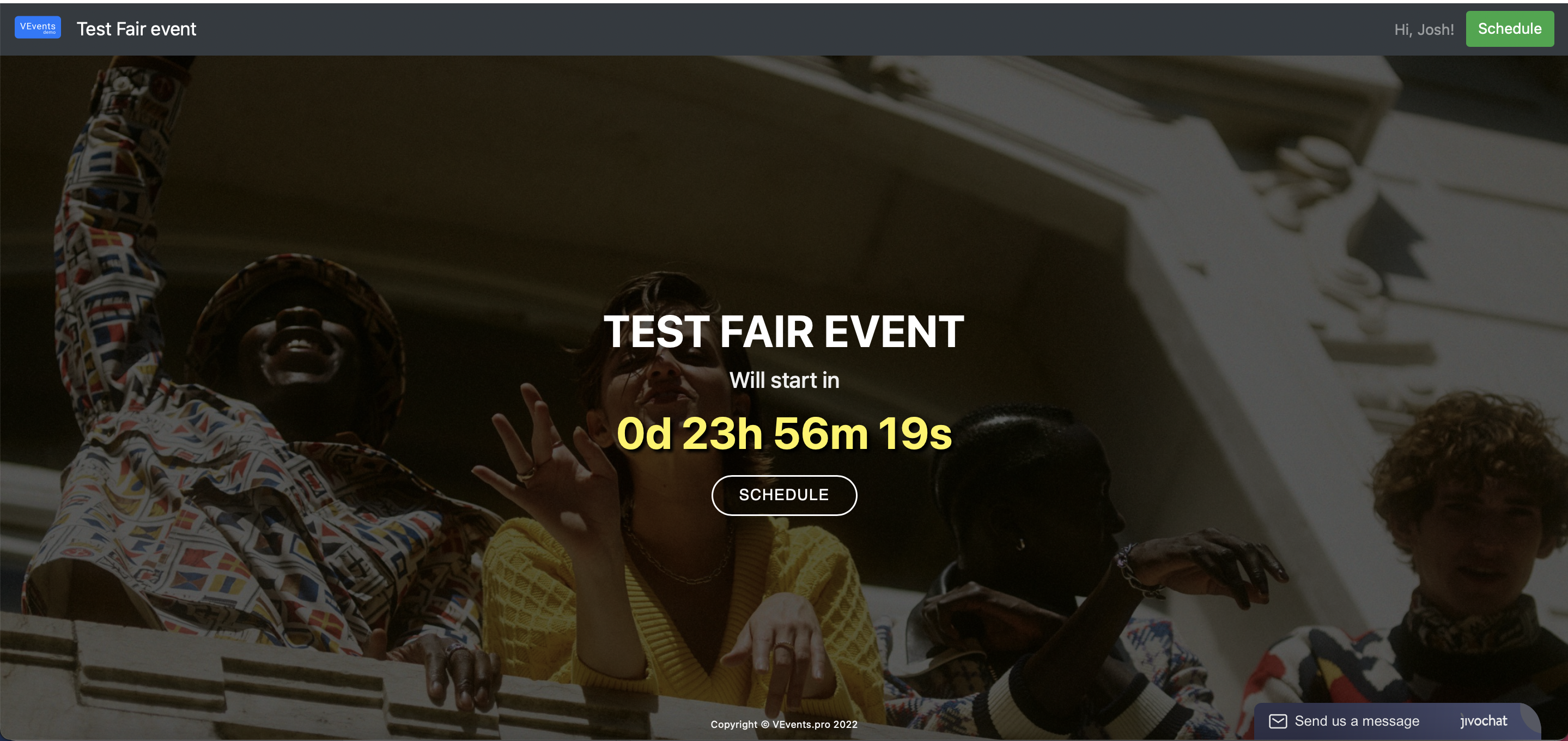 Event starts
You should be on 'Countdown screen' and should do nothing! Once countdown goes to 0 -> page reloads automatically -> You will be assigns to someone on 1:1 video conversation. When you are in the 'Round screen' you will see how much time left till the end of the round. You can also:
mute/unmute yourself
Share screen
Leave if you finished your earlier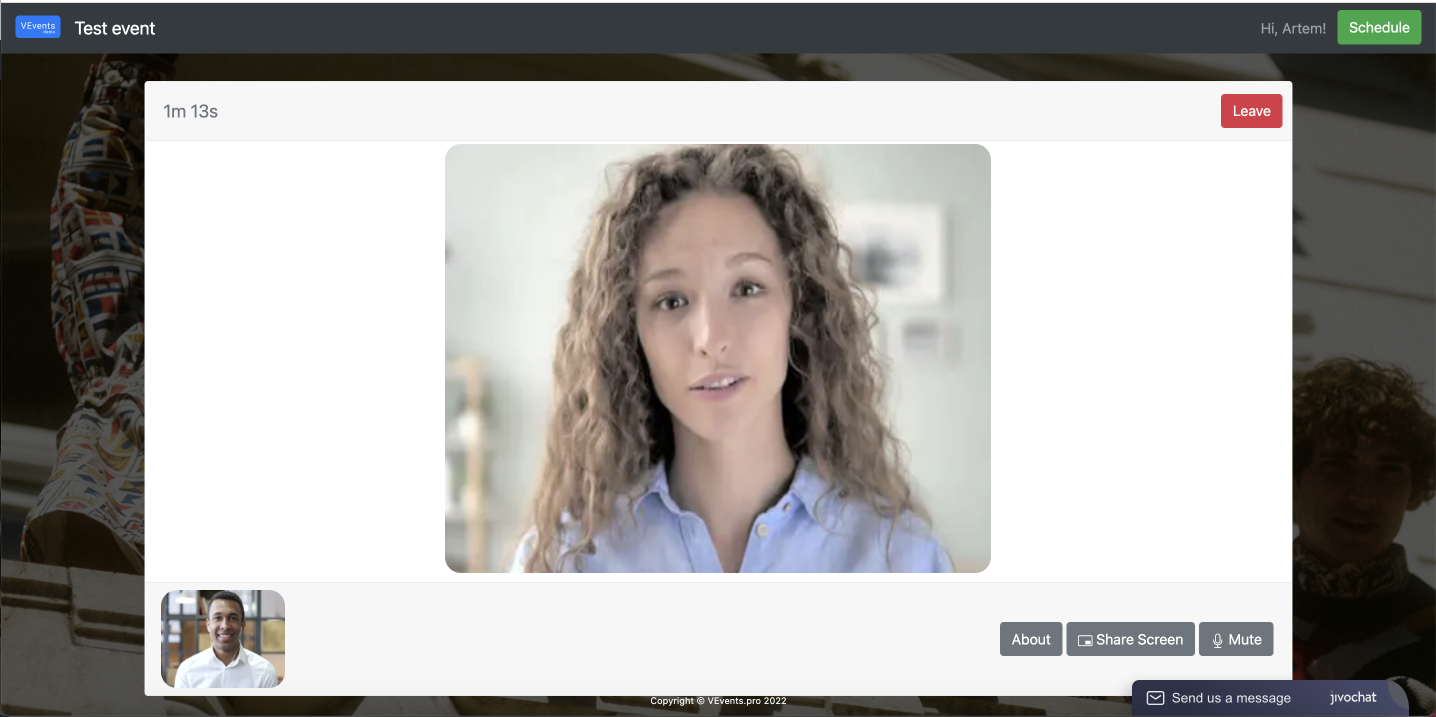 If you Leave
If you finished current conversation earlier – you can leave so you will see this screen:
So you can see when current round finishes and you can come back to the current round clicking [JOIN].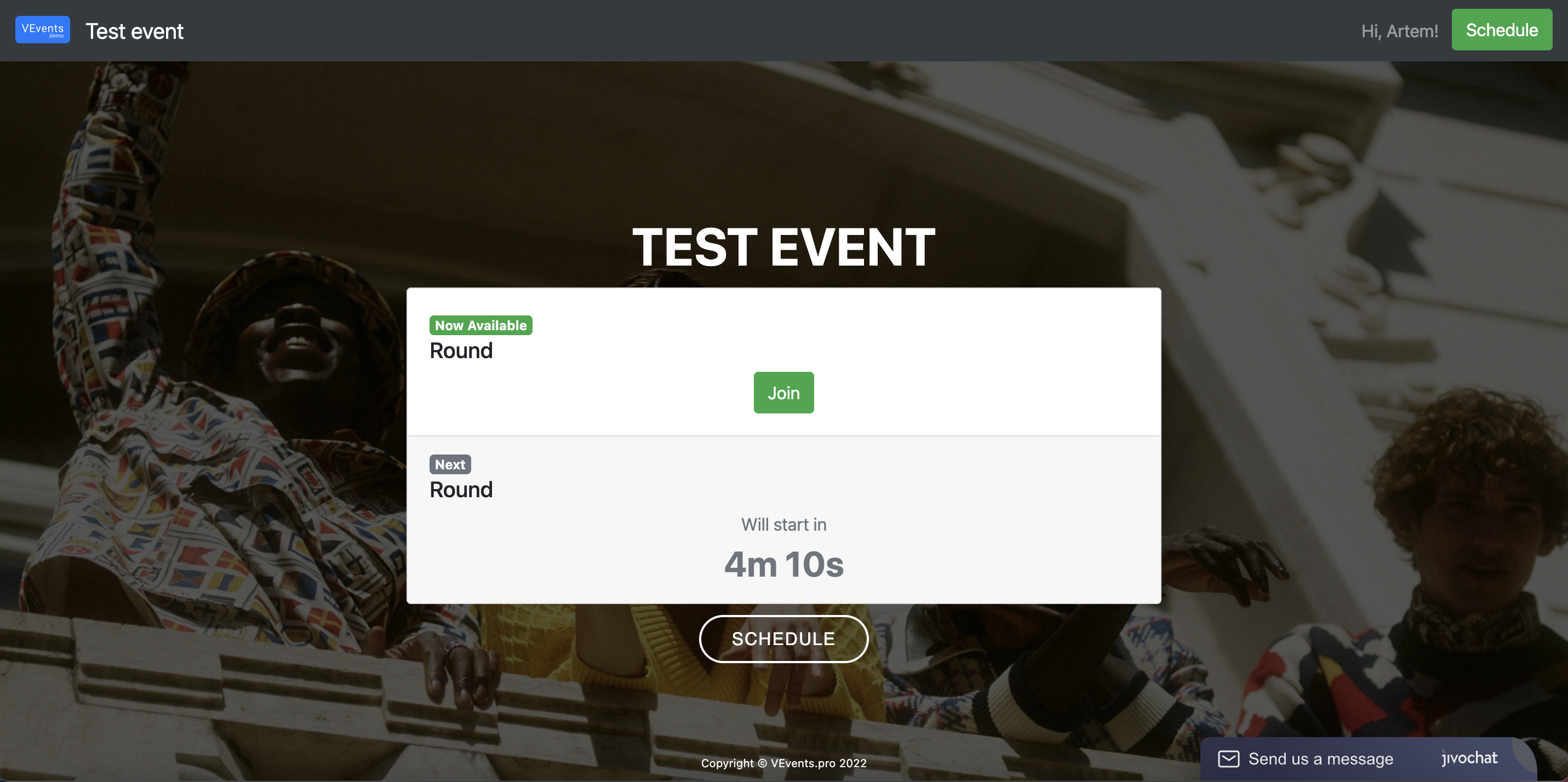 Break
When the Round with someone was finished you will be automatically redirected to Break page where you will see a countdown when next Round will be started automatically.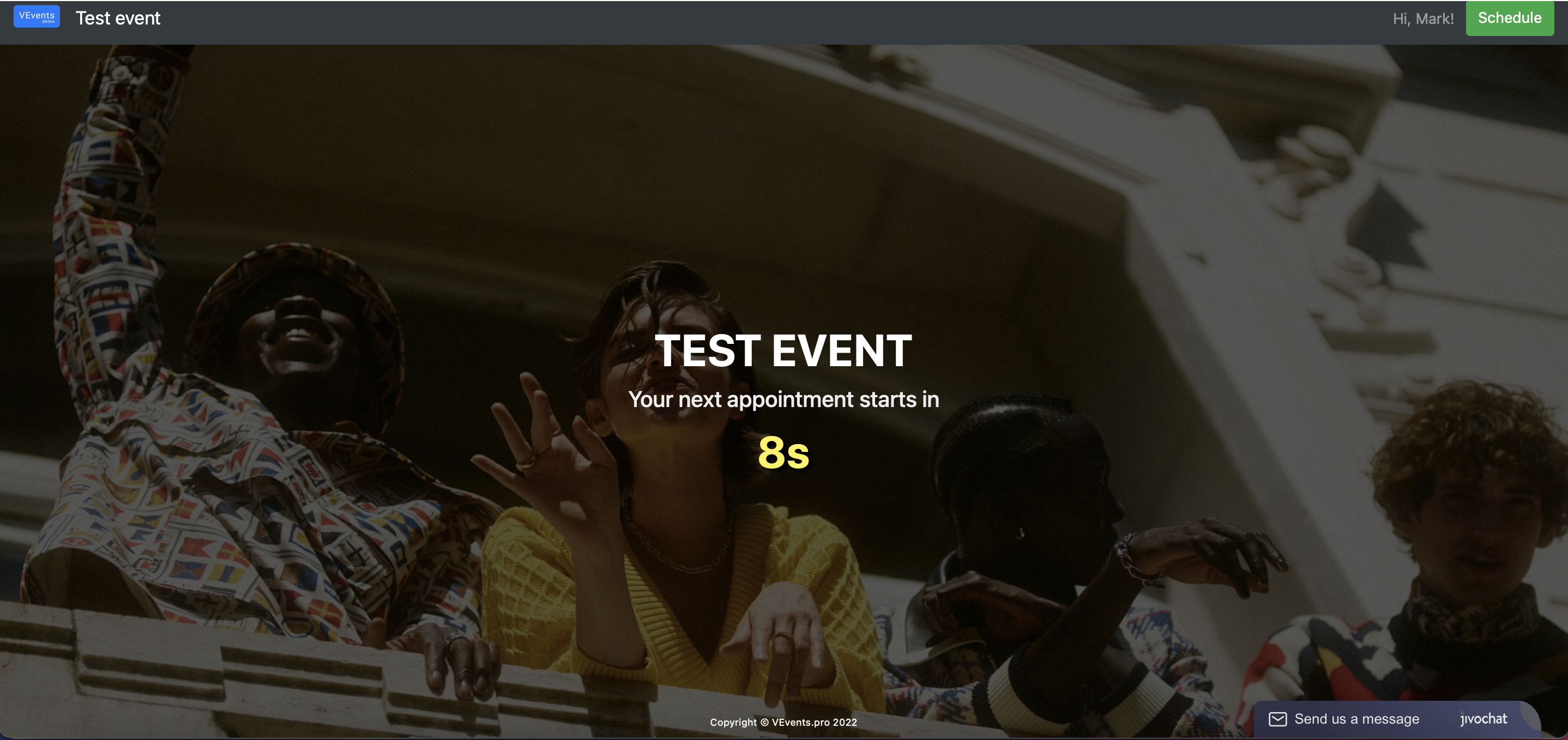 Thank you page
Thank you page will be shown just once all scheduled rounds are finished. Hope to see you again!