JivoChat
If you want to have chat support of your Attendees during event it becomes available with Jivo!
Here is a steps how to set it up:
Get register with Jivo chat – https://www.jivochat.com
Go to 'Manage' and click 'Settings' next to channel created
Open 'Installation'
Copy information mentioned at screenshot and share it with us via our chat on the website / Admin panel or via customer service email: customercare.vevents@vevents.pro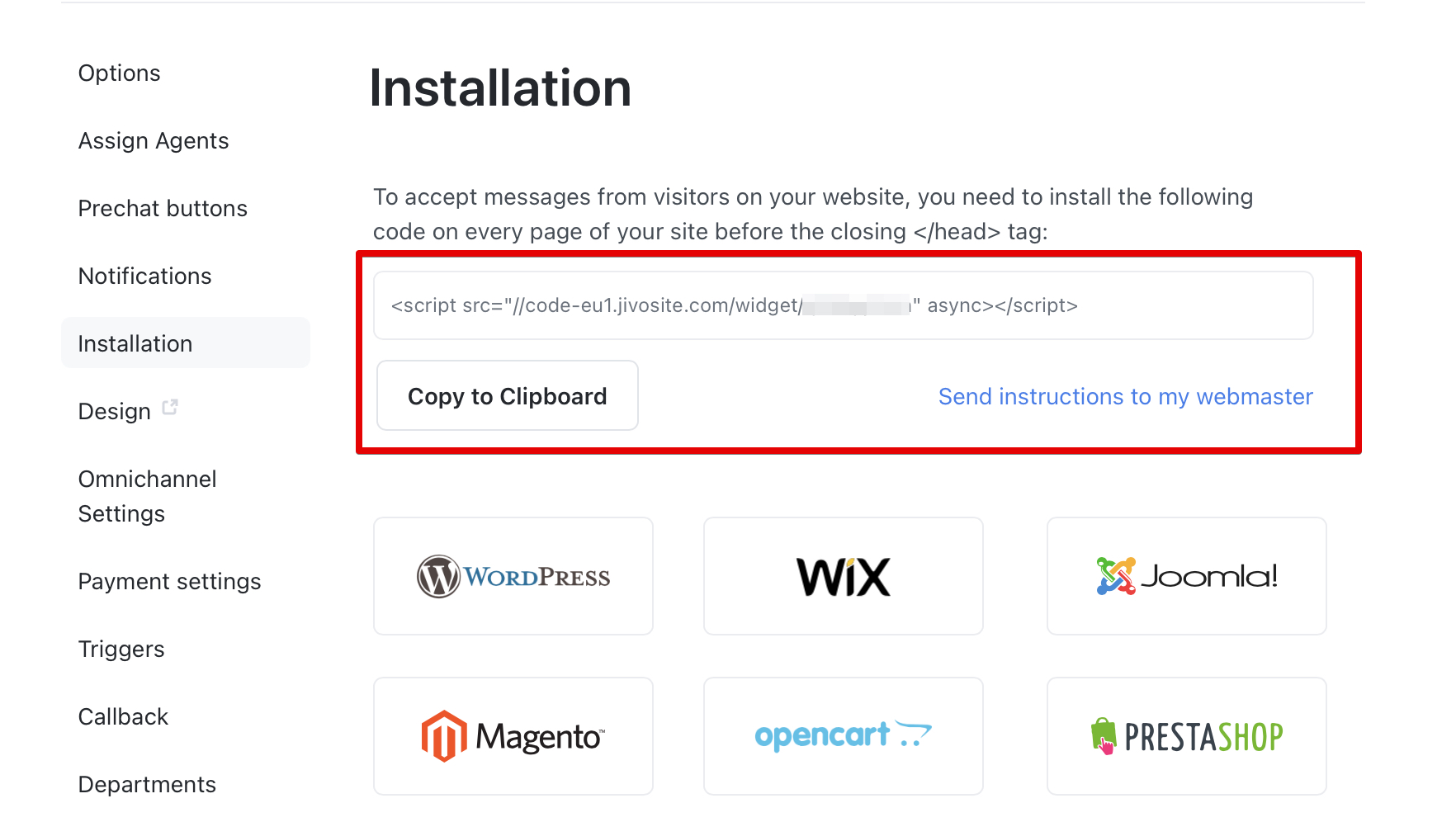 6. Once we finalise setup on our site – your chat well be available to your Attendees at all event pages so they can send you messages and you can receive and answer them using Jivochat interface.